Collaboration with Vibro in Greece
Reading Time: < 1 minute
Soundzipper and Vibro work together to push innovation in acoustic insulation even further.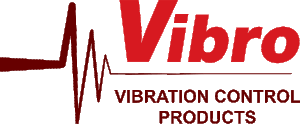 Singapore,SG – Today, Soundzipper is pleased to announce a collaboration with Vibro in Greece. This partnership will allows us to expand our expertise in consulting, design & built and materials supply with Vibro as a key player in the acoustics field.
This new collaboration between Soundzipper and Vibro brings about an amazing synergy within the acoustics field. Our acoustic solutions have successfully been applied in many projects around the world, but we are certain that our collaboration with Vibro and the innovations from this partnership will bring both parties to greater heights.
" Soundzipper and Vibro will be embarking on a partnership to bring Vibro's range of Regufoam-based vibration isolation acoustic solutions to Singapore. This partnership will allow Soundzipper to tap into Vibro's technical expertise in the custom fabrication of vibration isolators that have been used in countless projects ranging from music studios to cinemas and concert halls." – Adrian Lo, CEO of Soundzipper.
About Vibro
Grece, Athens – Vibro belongs to ALPHA ACOUSTIKI Ltd. family of acoustic brands has a great deal of experience. With over 40 years of expertise, its team of engineers is highly specialized in solving vibration and noise control problems. Equipped with an R&D department, Vibro is able to propose engineering solutions adapted to your needs. They offer advanced measuring equipment used for vibration frequency analysis. This allows them to develop new products with their production line.Quality and ethics are the pillars that make Vibro a leader of the acoustics field in Greece.
For more information about Vibro:
Web-site : https://antivibration-systems.com
No . : +30 210 6779 875 / +30 210 6779 269
E-mail : [email protected]
#SoundzipperXVibro