Local Band Rising, Meet The Hometown Heroes!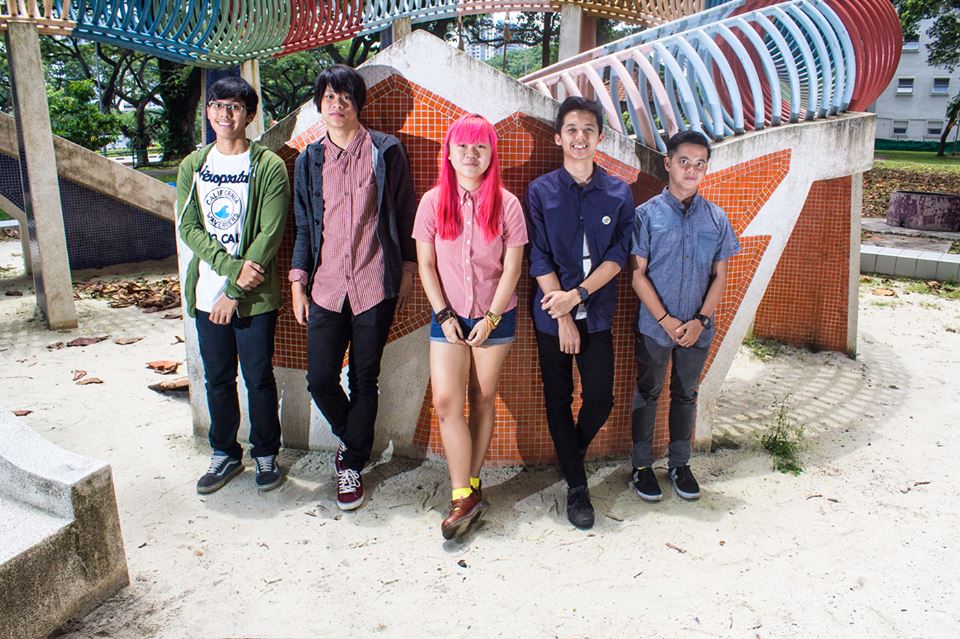 Reading Time: 2 minutes
They are not your just your local ordinary kids on the block, The Hometown Heroes are here to stay and bring back a piece of our very own local taste of music.
Intro

 Breaking into the local music scene has never been an easy feat, but the Hometown Heroes prove otherwise. Facing various challenges from every aspect of their lives, they have never stopped fighting for their love and passion for making music.
Hometown Heroes! The new fresh faced band, are made up of the siblings Haziq on the lead guitar, Hazim Husni on the rhythm, Sufyan grooving with the bass, Kenneth Koh keeping the beat with the drums and not to forget, the lead voice of the band, Codie Loh. With a tinge of pop punk and a mix of indie flavors, these amazingly talented young heroes have just released their latest single, "Doll Girls Toy Boys".
Just a while ago, Soundzipper Echoception's cast got the opportunity to get up close and personal with the most amicable and down to earth artists to get an insight of their band's evolution.
The Journey..
The story started when the two siblings decided to pick up a hobby and join the music scene together. Truly inspired by their favourite artists such as Paramore, Panic! At the Disco and other pop rock bands, the siblings set out for a journey to find suitable members who could feel their chemistry, musical visions and goals. Eventually, they formed the Hometown Heroes(SG).
Little did they know, their progression in writing and composing their own music gave them the opportunity to be involved in live performances. The Hometown Heroes, comprised of freshly Ngee Ann Polytechnic graduates, has already made an impressive list in performing in different gigs and venues such as RadioHeat Wave, Scape Invasion, Diarists Sessions, Dead Disaster series 3 and many more. They were exposed through many different avenues and have evolved ever since. From just ordinary young musicians, The Hometown Heroes grew into more professionally ambitious musicians as a band. Together, they have embarked into this new journey and are taking an even bolder leap forward for their next single. These heroes have definitely garnered tons of attention from the local audiences!
Get in touch!
Since the local music scene has been rapidly expanding, let's show some support to our local music talents by reaching the next stage http://hometownheroessg.bandcamp.com/
Catch the trailer of their interview and stay tune for the full interview soon!