Baybeats 2016: Rocking Fiery Passion in Singapore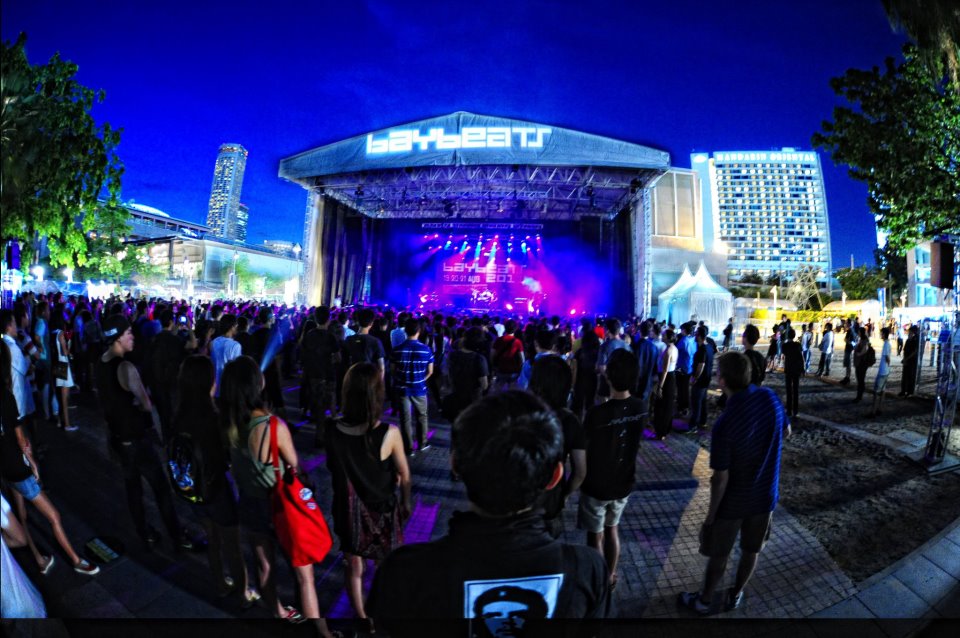 Reading Time: 4 minutes
Baybeats 2016 from the 24th to the 26th of June 2016. If ye are a metalhead, punkrocker or simply love music, this blog post will break down the all that you need to know about what's going to happen.
Introduction
Baybeats 2016 is back with a bang with a mix of rising talents, screaming fans to a whole lot of merchandise and gear. Furthermore, what about those crazy fans who can't wait to get into the mosh pits or are wondering where the great Singapore local bands are. Baybeats 2016 gathers all walks of lives to celebrate one thing, ROCKING FIERY PASSION ALL AT ONE STOP! Performances start from 5pm onwards so you have plenty of time!
What is Baybeats?
From its humble beginnings in 2002, Baybeats was a platform for Singaporean musicians and indie performers across Asia to showcase their talents to a local audience. Since then, it has been the most anticipated show in the region with many rave reviews and is now the go to show in Asia and without a doubt, Baybeats 2016 will be a show not to be missed.
Psst here is the crowd from the past Baybeats
What To Expect?
Just like the previous festivals, Baybeats 2016 gives you the entire works! What does that mean? Everything from merchandise to the music on stage all located within the entire stretch known as the music village located by the Singapore river at The Esplanade. Some of the bands to look out will include Wicked Aura Batucada, Koji, Mitch Advent and Bear Culture who will give you an awe-inspiring performance never to forget.
Wait! Thats not all, watch out for budding photographers who will be able to catch the moments for you. Yes we know, you would like to get your smartphone and capture the images and moments but "Hey!" why not raise your hands and feel the music in your veins? Baybeats 2016 will be a whole new experience for you! The festival is also never complete with those who have the charism of video taking and other budding journalists who will write the stories for generations to come who make up for the rest of the arts sphere.
What Happens At The Music Village?
The Baybeats 2016 Music Village will be the same as the past few years but for those of you who want to get there but wonder how it is going to look like, here is a little map of what the place will look like
There are different stages filled with performances waiting to burst into your faces! Here's a list of bands that will be at this year's festival
THE POWERHOUSE!!!!!!
Filled with loud amplifiers, heart thumping action, fist pumping and a whole lot of action right in your face! The Powerhouse is the place to be if you love to have a great work out, the place to mosh is in the powerhouse! Feel free to live your passion as a crazy fan who loves to live in the moment. Hint: If you have a baby, it might not be so advisable to be right in front. Just saying 🙂
The Festival Village
Located next to The Powerhouse, The festival village is filled with vinyls, records, exciting activities and other apparels that might interest you after a performance! The best thing of it all is that it is near Makansutra so that you could get something to eat though it doesn't come as cheap but since you are there and after a great workout why not give it a try!
The Arena
If you prefer to hang out at The Arena, By all means! Though there are some hard hitting bands, seats are available here so it's slightly more baby friendly and you can still choose to rock out! It's one main benefit is that it is located just in front of the Singapore River so a nice cool breeze accompanies the night sky.
Observation Deck
This corner provides musicians with the entire package. It is a platform for them to share their stories, find out their achievements and get up close and personal with them.
The Chillout Stage
If you are feeling hot and want to get some cool air, head on inside to The Chillout stage where the performance take a mellow turn as you can see the diversity of the festival take shape. Sit down, relax and soak yourself be inspired by melodic tunes.
How To Be Part Of Baybeats?
If you think you have what it takes to make it on stage, you can sign your band up for next year's edition of Baybeats and get a chance to prove yourself. However, here is a criteria for you that you would need to consider before you make that commitment. The Baybeats team keep a constant watch on new exciting bands throughout the year! If you can perform for at least 30 minutes with purely originals (which means a full album) and are not signed to a record label then guess what, you might be able to play for the next one! Click here for more details
For the other artistic talents such as photography, video art and journalism or you could just build your own portfolio by telling your very own story in your eyes.
How To Catch The Action?
Located in the city district, Esplanade Theatres by the Bay is located in the heart of the city by the Singapore River. Theres no excuse for anyone to not to miss this festival. You can get there through 2 best methods, take the train to City Hall MRT or Esplanade MRT and follow the signs all the way to the festival village. You will witness some great artworks or conceptual designs along the way leading you to the artistic realm along the way. So enjoy the journey! Click here to find out how to get the venue 
The Final Verse
Do take care of yourself as Baybeats 2016 will surely blow your brains out filling your life with an unforgettable experience! Try to spot some of the Soundzipper staff who might be there to catch the action as well! Make sure to most importantly have the nights of your life! This is something not to miss!