Architectural Spaces – The wind chapel by Ryuichi Ashizawa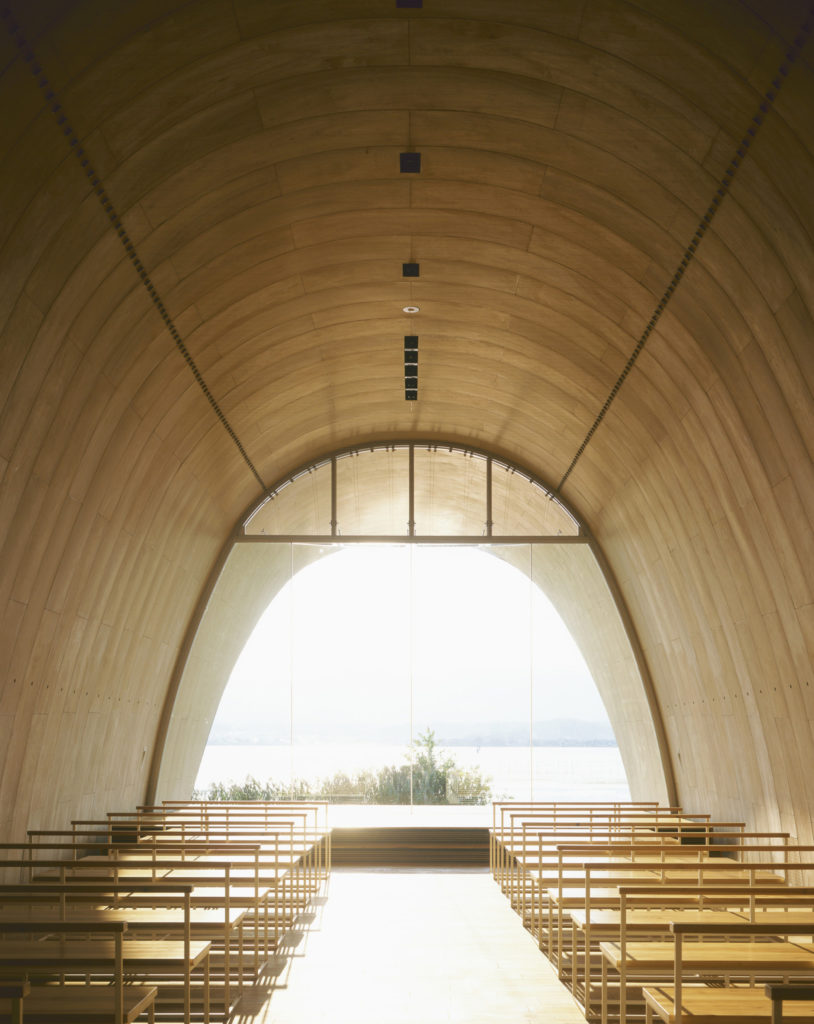 Reading Time: 2 minutes
Architectural spaces, throughout history, have rarely been made with an idea of evoking the passage of time. On the contrary, Architecture with a capital A is there to last. In order to challenge the time, various durable materials and advanced structural methods were developed to outlive their users. Architecture as we know it is commonly an exercise of power, a text or a symbol that strives to reach the immortality. Architectural spaces are revered throughout a multi-facet medium
However, there are rare and humble, but precious examples of architectural spaces that evoke an elusive feeling of immediacy. Those places mainly focus on the intangible aspects of space: light, sound, smell, temperature, electronic infrastructure, performances etc. Being of an unstable nature, their identity is fluid and disperse, therefore always remaining alive and dynamic.
In the next couple of articles, we will focus on the most intriguing sonic experiences of various Architectures around the world.
Playing with the elements of nature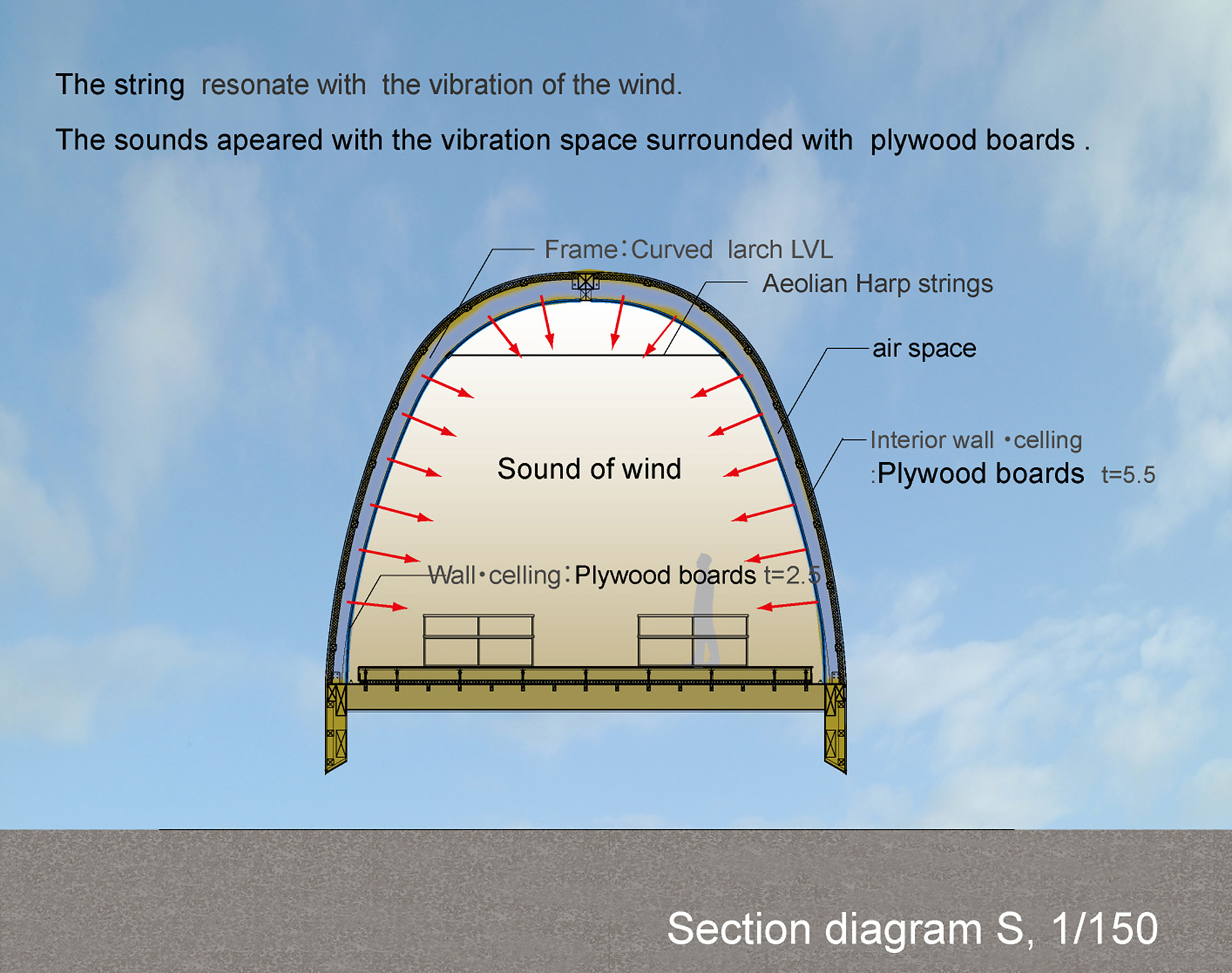 The Architecture Studio Ryuichi Ashizawa designed The wind chapel, located in Moriyama City, Shiga Prefecture on Lake Biwa. The design team created the chapel as part of Setre Marina Hotel, a larger environmental project aiming to connect people to the natural environment and the local lifestyle. This is a significant example, of architectural space, co-existing with society. The Architects mainly used unfinished, industrialised materials and natural ingredients. Especially relevant is the use of local materials, paying a homage to traditional building methods and technologies.
Ryuichi Ashizawa further incorporated specific elements of the region into the architecture space, such as sound or smell in order to raise the awareness of the ecotone and the transition between building and nature.
'by using plants in this project, we provide a lot of contact through soil, natural light, water, the wind, trees.' – Ryuichi Ashizawa
The citizens of the nearby village and visitors staying at the hotel have never been this close to nature and its forces. Inspired by the strong wind coming from the Lake Biwa, an idea emerged of creating a large-scale interpretation of an aeolian harp.
The construction of a walkable aeolian harp
Played by the wind when it passes through the hall, the suspended strings from the chapel ceiling create vortexes. Furthermore, the building itself serves a resonating chamber, amplifying the vortex sounds into an audible symphony. The internal corpus of continuous plywood curves firmly suspends the set of 0.72mm wires. By closing and opening one end of the building, the flow of wind changes. Consequently,  the pitch and appearance of the sound as well.
Conclusion
The aural space appears and disappears with the passing of the wind. Listeners can either stand or sit in this sacred space, immersed in the ephemeral discontinuity of the space. The haunting, mysterious sounds become a point of unity between architecture and environment. In conclusion, the sound creates a unique space for relaxation, meditation and a continuous state of flow.
Video of the Aeolian church:
Video of the Aeolian door, made by the same author:
Interested in similar articles click here for more: https://soundzipper.com/blog/top-10-acoustic-innovations/
References:
Aeberhard S., "Writing the ephemeral, John Cage's lecture on nothing as landmark in media history", Journal of Sonic Studies
Schafer, M.R., 1985. "Acoustic Space". In D. Seamon & R. Mugerauer (Eds.), Dwelling, Place and Environment. Malabar: Kreiger Publishing Company.
Online references:
http://www.designboom.com/architecture/ryuichi-ashizawa-setre-marina-hotel-aeolian-harp-japan-11-27-2014/
http://www.archdaily.com/572986/ecotone-hotel-in-biwako-sound-of-wind-ryuichi-ashizawa-architects
Got an interesting story to tell? Think it might benefit the people of the world? Why not share the love! Email us at [email protected] today and get started