Aaron Metzler: Internship culture at Soundzipper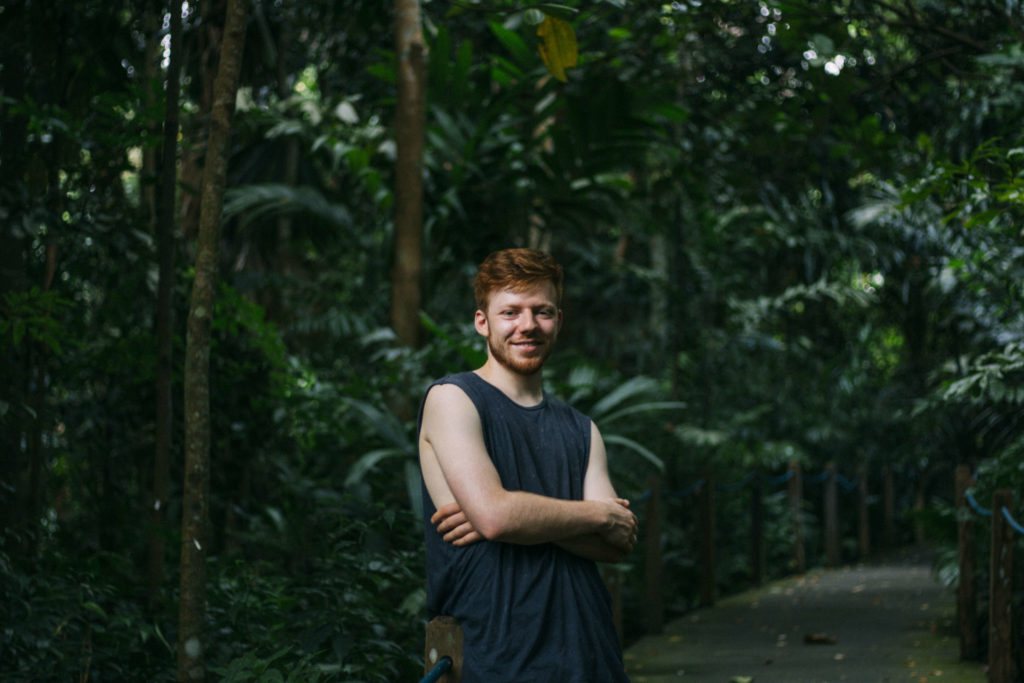 Reading Time: 2 minutes
Culture and diversity holds no barriers at Soundzipper. Cohesiveness, synergy and cultural exchanges help make ways for a innovative experience for all interns.
Aaron Metzler had an experience of a lifetime when he had the opportunity to come to Singapore and do an internship at Soundzipper for one month. "It's been a great time so far, working with these people, hanging out and messing around". Said Aaron Metzler
While at lunch breaks, he was able to gain more knowledge and experience in architectural acoustics and learn more about the business culture in Singapore while adding his inputs with the lead consultants.
As part of my studies he had modules in the architectural field of acoustics. His teachers taught about the construction of walls, doors, windows as well as boxing noise sources (e.g. ac's). Aaron Metzler added: "It's been a privilege that we also had the opportunity to be introduced in all the measurement methods. That seems quite practice-oriented. So why to do an internship in acoustics?"
Life at Soundzipper
The internship at Soundzipper offered to me unlike my university, was analyzing acoustic real-world problems and finding solutions for them.
Unlike the university curriculum where solutions and worked up examples were much simpler.
Below is a real testimony on what Aaron Metzler had to say on his experience here at Soundzipper.
"Therefore I've been part of measuring NICs, calculating reverberation times, simulating the acoustics in EASE and putting all these information together to present an appropriate treatment. On site visits I learned how to detect faults in the construction where airborne noise could be transmitted as well as experiencing and detecting acoustic bridges (elements where structural noise is forwarded through).  I was assigned of writing reports for clients, explaining them how they should treat their facilities. Reading and using plan drawings was another skillset I am thankful to learn at Soundzipper".
Life in Singapore
What excited me the most, was working in an environment of respecting, challenging and helping one another. The first day I arrived, Julian and Adrian took me and my wife out for dinner, to welcome me to Singapore. They gave me the opportunity to be in several meetings discussing about projects and the company itself.  Also most of the employees and other interns were asking me, how I'm doing and offering their help in every situation. Each Friday we had some sort of reflection time together as a company, sharing the progress of the projects we were working on.
If you would like to know more about our internship program please check out this link.