Busking in Singapore! Do you have what it takes?
Reading Time: 2 minutes
Busking in Singapore with street performers have more than doubled in recent years. What exactly has inspired young  people to take up  such a challenge? This insight shows us more! 
The Evolution of the Busking Scene
Busking in Singapore has been drawing larger crowds over recent years. Many spectators are attracted to the eye-catching and amazing performances of the various skilled street performers. The perception of  buskers has changed and evolved as of recent years leading the modern audience towards being more appreciative and receptive towards street music. Such a bloom has caused a widespread of talented young performers to engage in such entertainment with more than half of the new performers being under the age of 30. Read here to find out more!
The Journey
Tucked away in the heart of Bugis, lies Arab Street, we managed to get up close with one of the frequent Haji-Lane Busker, Muhammad Firdaus. In April he took his first steps into the Busking Scene. The most amicable and down to earth former New Revolving Age (NRA)-dancer from Ngee Ann Polytechnic began his music journey at a young age, starting off by singing Backstreet Boys songs in his parents' room. Busking in Singapore was a journey he was willing to conquer to feed his passion for music. Firdaus quickly drew inspiration from all his favourite artists including the likes of Sam Smith, Brian McKnight, and many others.
As a busker he always finds it interesting to perform for people from all walks of life; such as the random spectators who stop by to listen to his singing, to internationally renowned K-POP artists such as MBLAQ and DALSHABET. Armed with a soulful voice and a charming smile, Firdaus entertains listeners with a soothing mix of jazz and R&B tunes. Firdaus takes up his vocals up a notch and puts a little more power into it which would definitely sweep girls off their feet.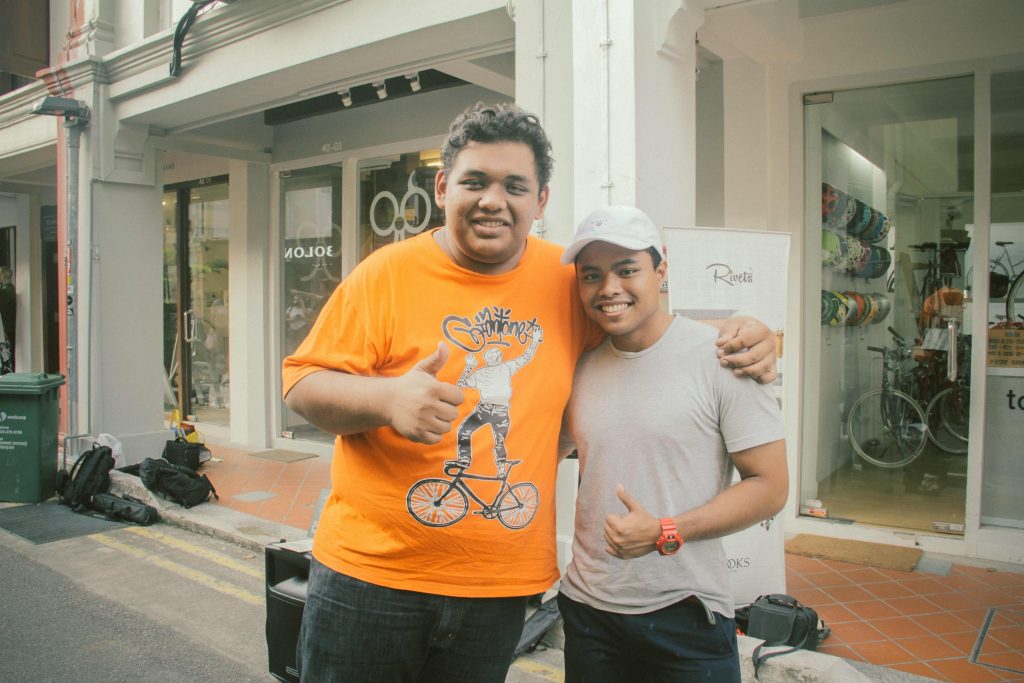 Catch this latest interview featuring the Echoception crew to get an in-depth behind his busking journey.
Do check out our local music talents by showing our support in this link
Stay tuned to catch the trailer of their interview and the full interview coming your way!